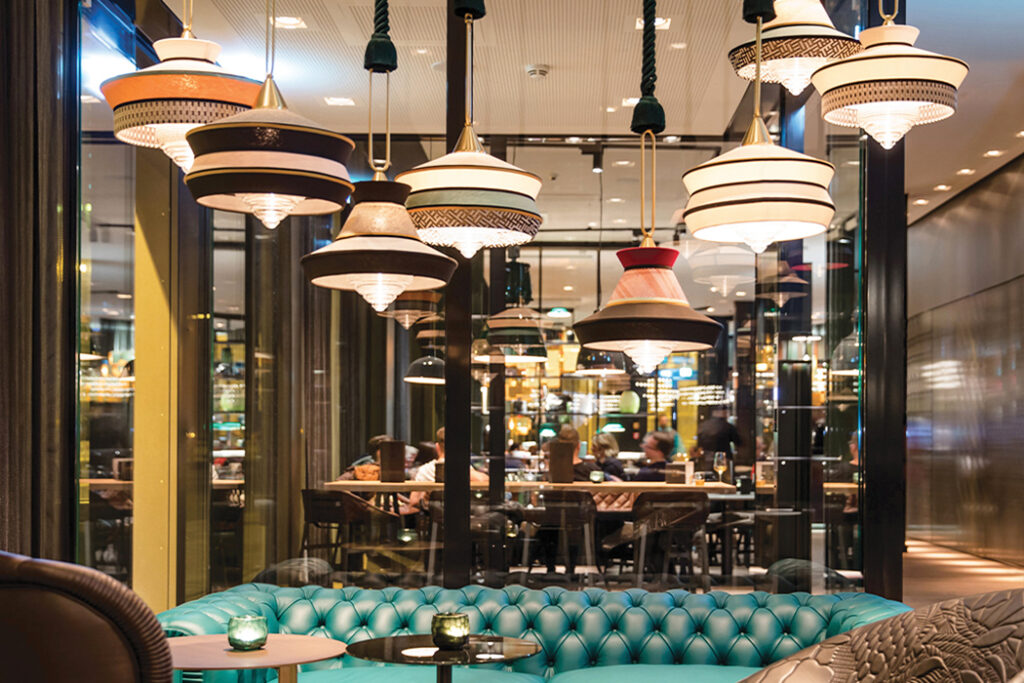 Calypso is a collection of suspension lights inspired by the art déco period, with fabrics whose textures and geometric patterns in black and white mixed with bright colours inspired by the South American and tropical culture, proves a very original result.
Calypso floor+table indoor finishes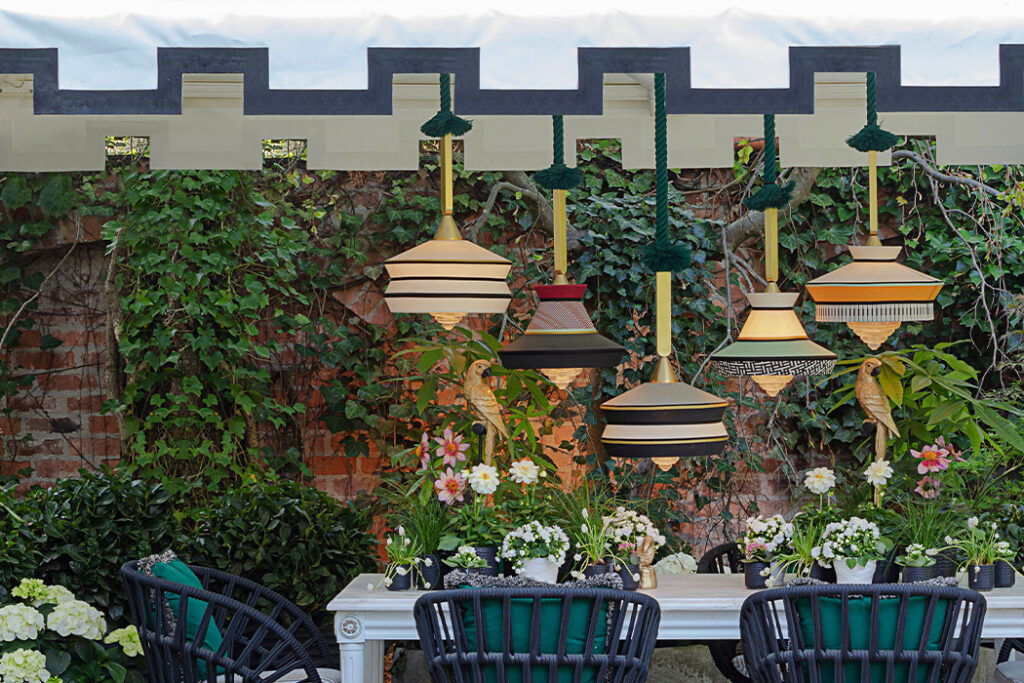 The Calypso collection is also available in the outdoor version, thanks to the degree of protection IP65. The waterproof and fireproof fabrics of which it is made are suitable to withstand atmospheric agents, particularly high or low temperatures, while maintaining the quality of colors and tailoring of the product.