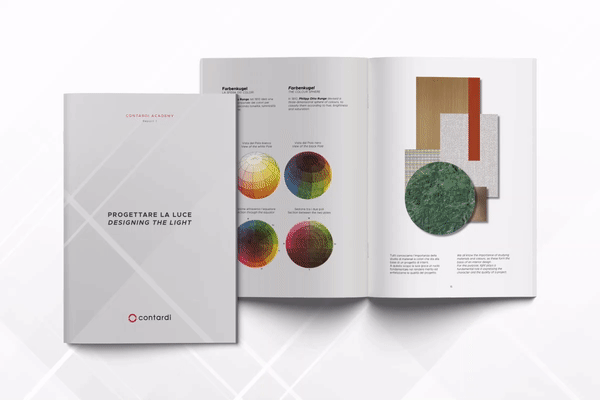 in recent years, Contardi has set itself the goal of designing more and more functional and decorative collections, which have important lighting performance, with different ways of use.
For this reason, Contardi, in collaboration with Marcello Coll - lighting designer, is pleased to present the first Contardi Academy report: a guide that arises from the need to combine specific knowledge of the archi-decorative product, with the ability to design a space both in residential and public areas, for indoors or outdoors.
In the coming months, new reports will follow, treating different topics with the scope to suggest the best use of Contardi products within different projects and deepen the knowledge of all their characteristics.