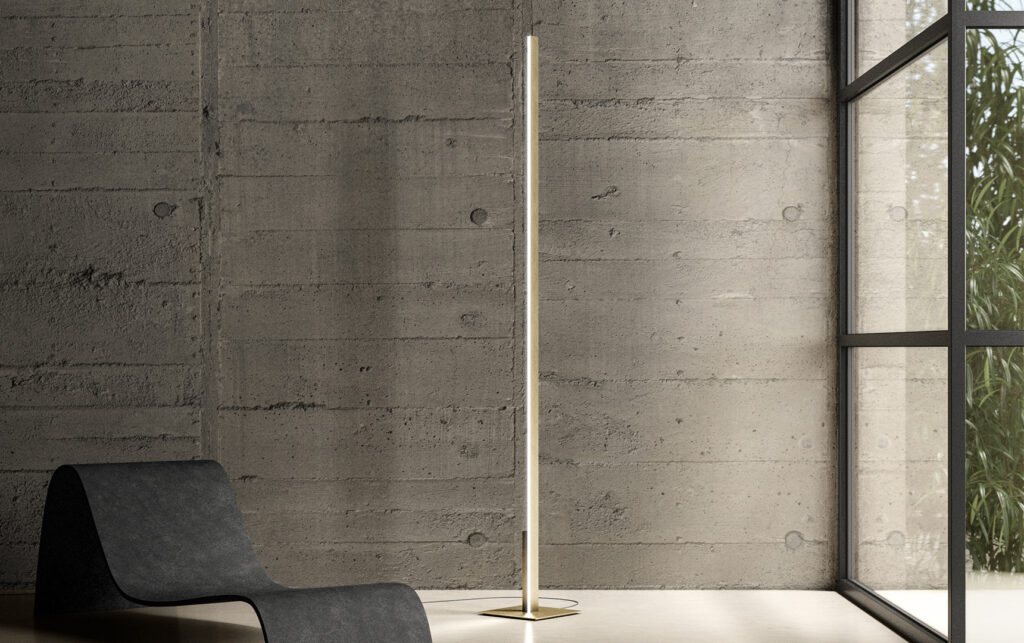 Born from Massimiliano Raggi's creative flair, the Fly family embodies the desire to offer a light with a strong identity, yet delicate expressive force.
Linearity, powerful visual impact, and dramatic value: these three aesthetic characteristics are skilfully combined in a single product with the important technical function of illuminating a wide range of different environments.
Through a process of subtraction, the luminous body of Fly disappears when the lamp is on, revealing only the presence of the pure light in all its beauty. It can be dimmed using the dual switch on the back of the double-face profile, for strategic lighting of the rooms.
The design, both simple and sophisticated, is enhanced by refined finishes, such as satin golden nickel, brushed bronze-nickel, and anthracite. This makes Fly Long, Fly Floor and Fly Torch modern, adaptable, and suitable for residential, retail, museum and hospitality spaces.
You can experiment with Fly's countless applications and evoke the right atmosphere for every occasion: direct the glow towards the wall for an intriguing ambient light, use it to brighten up a space, or just as a sculptural wall feature.