Creativity and cutting-edge luxury meet at OnHouse Milano, to showacase the new collection of lamps by Contardi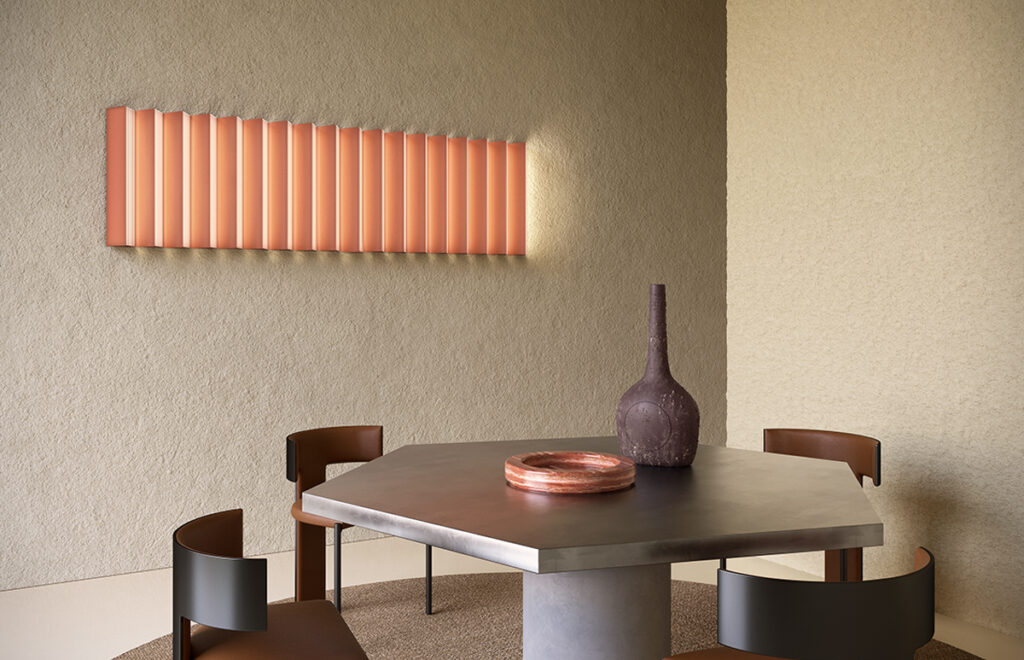 On Thursday 3rd of November, the "Geometry of Light" event was held in the evocative setting of ON House Milano (OHM) in the heart of the city. Contardi conceived and created this presentation in collaboration with OHM to introduce the Stick collection, designed by Studiopepe.
The happening involved visitors in a completely immersive and multi-sensory experience that allowed them to admire not only the creativity behind the Stick collection, but also all the other new proposals by Contardi.
These featured in a living context where state-of-the-art technology, high-end manufacturing and inventive design converged – giving life to a reality that increases the pleasure of living in the home environment in the new millennium.
The first part of the day was dedicated to welcoming the press, who had the opportunity to meet Studiopepe. They talked the media through the new lamps, whose form is inspired by the simplest of shapes, a triangle – yet this repeated object allows for infinite configurations and new forms of expression. Available in wall-mounted and pendant versions, these pieces are characterised by a minimal style, and interpret lighting in its most artistic and evocative form.
In the second part of the day, Contardi welcomed architects and interior designers to this special venue. Much more than an art gallery, thanks to its inbuilt technology, OHM is an experiential space that represents the new trends of modern living.
The event also provided a preview of the new OHM keypads project, born from the integration of the most elegant goldsmithery and the latest lifestyle innovations.
Throughout the day, the presence of Massimo Brigandì, General Manager of Contardi, and of Studiopepe, contributed to the event's success.
"It has been a pleasure to embark on this journey that began this year, with OHM and Studiopepe," said Massimo Brigandì. "The choice of the venue and the event stems from the desire to affirm Contardi as the archi-decorative lighting brand – a term that summarises our ethos of blending beautiful design with the latest technology to illuminate spaces."