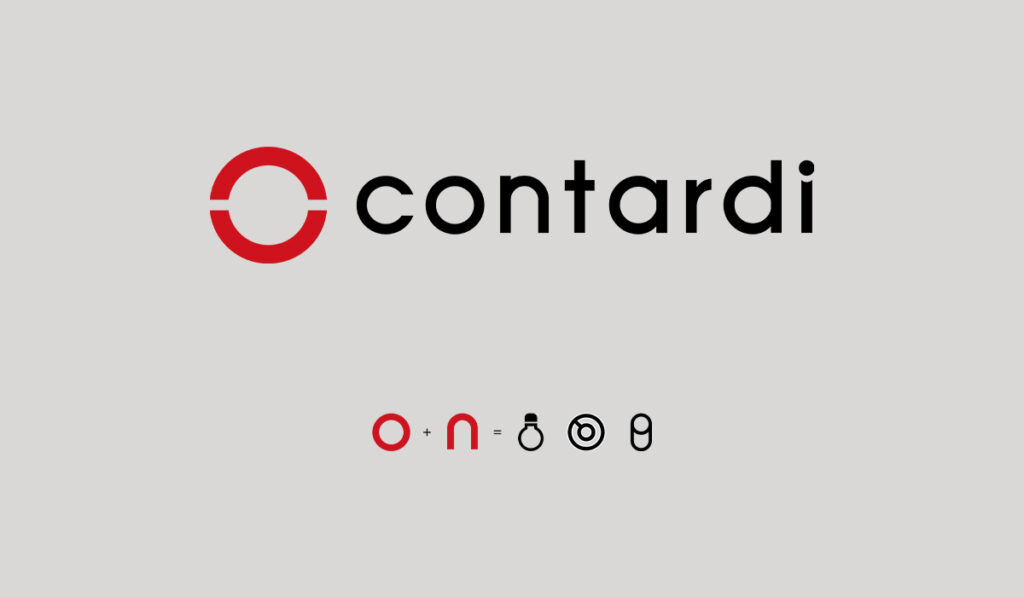 Our new logo and communication materials
The restyling of Contardi's brand is the result of a research that unites the value of the brand
with some key elements that have been developed through the history of the company:
- the use of red together with black
- the present of a circular graphic element
- a new customized font
During the rebranding process, carried out in cooperation with STUDIOBLUM, we have created a new customized font, and a renewed design of the circular graphic element, which, thanks to its iconic shape, positions the brand within the lighting sector with a renewed visual image.
Our work on the new visual identity has also included the digital world, as this channel needs to be aligned and homogeneous with respect to other traditional offline communication ones.
For this reason, the graphic models have been developed for the social media and our website.