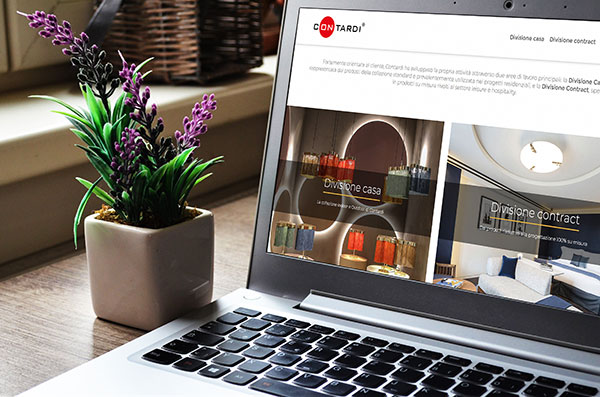 The Contardi team is delighted to announce that our new official website is live!
This new website is designed to provide as much useful information as possible. This will allow you to navigate, discover, and learn new interesting ideas about Contardi and its world.
The structure of this website is divided into two main sections, the Home Division, and the Contract Division. This also represents the two souls of Contardi with the former focusing on the Home Collection, whereas the latter specialising on the projects that include Modified Stock, Value-Engineered, and totally Bespoke products.
On our Homepage, you'll be able to access our latest news, as well as our article about our company, and the world around us. These sections are named "News" and "The World of Contardi" respectively.
Moreover, you will have the chance to register for our reserved area, where you can download additional material, such as CAD files, technical drawings, etc. You'll also be able to add the products from our collection to your wishlist.
Last but not least, please stay connected as we'll continue to update our website in the coming months with tools such as the Digital Sample Case, as well as a 3D Configurator.
We hope you'll enjoy our new website!